What does a Mummy Makeover cost in Australia?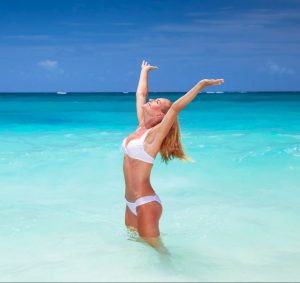 The cost of a Mummy Makeover is a common question but the answer isn't as simple as reading a price list or menu of services, and nor should it, because every individual's needs will be different.  It's surgery we're talking about, and there are several factors which will impact on the cost.
Before discussing costs, your Plastic Surgeon will want to see you to discuss your concerns, goals, whether you have realistic expectations and whether you are a suitable surgical candidate for the procedures being considered.
The first step when you are looking at costs is to have your initial consultation with the surgeon who will be operating on you.  For instance, at our practice, you will discuss your proposed procedures with Dr Milovic and then your total costs will be determined after that.  We give this to you in writing with an explanation noting the inclusions in the price.
It's worth noting that the cost of a Mummy Makeover will vary because Dr Milovic's approach to your surgery (and costs) will be tailored towards your individual circumstances.  Therefore, your costs may be different to another patient who is having similar surgery to you.
What is taken into consideration in estimating the surgical fees?
A written surgical fee estimate is also called the 'informed financial consent' and will often take consideration some or all of the following factors:
Operating time required
Complexity of your case
Number of nights in hospital
Anaesthetist cost (billed according to operating time & pre-Anaesthetic time)
Hospital Bed & Theatre Fee
Whether Medicare Item Number/s apply
Cost of implants (if having a breast augmentation)
Extent of aftercare and follow up appointments – how involved is the operating surgeon in your aftercare appointments?  Is there an after hours number to call for urgent concerns?
Compression garments
Post operative scar therapy
GST
So, you should read your fee estimate carefully when comparing surgical estimates, and ask questions if you are unsure.
Why is there such a variation in prices between surgeons?
The variation in prices, as between surgeons, can commonly be attributable to:
Experience and qualifications, including professional memberships
Surgeon's career cycle – junior (needs more experience), at his/her peak (and in demand), semi-retired (winding down)
International recognition
Reputation of the surgeon, and popularity
Complexity of the case, as determined (and foreseen) by the surgeon
Aftercare and follow up (included, excluded, by nurse or surgeon?)
Duration of aftercare
Minor revision (if required) – included, excluded?
Recommended combination of surgeries, and techniques used
Location of the practice and access to other health or hospital facilities
Hospital costs vary between facilities, including whether the private hospital is accredited, and whether it belongs to a large group with emergency or is a stand alone
Anaesthetist costs – charge by the hour
Can you give a ball park figure for Mummy Makeover surgery?
Often patients will contact our practice asking for a "ball park figure" or they say that they are "shopping around" for the best price.   But even a "ball park" is difficult without seeing your surgeon first – how will we know what is needed in your case?   And, it may be a different surgery to what you think you will need.
Therefore, price estimations made in this way are often underestimated and can be misleading when choosing a surgeon this way.  You may find the prices will be higher after your consultation.
Finding out the cost of a Mummy Makeover
You should be wary if you see a fixed price for Mummy Makeover surgery, or any cosmetic surgery for that matter.  It isn't usual practice in a plastic surgery practice to advertise prices because practices are bound by the Australian Medical Association's Guidelines for Advertising of Regulated Health Services.  Advertising prices can be misleading, or may have certain terms and conditions, and are therefore discouraged by the AMA.   Dr Milovic's practice abides by these and other advertising guidelines.
A good place to start is to first choose your surgeon based on their experience, qualifications, reputation and other information important to you, including location to your home.
Then, make an appointment to meet your surgeon.  This is the person you are going to trust to perform your surgery, which is a very important step in the surgery process.  You should see whether you like their approach, bedside manner, and options offered to address your concerns.
After your first consultation, you should have a better idea of what your surgery costs will be which will based on some of the considerations listed above.
We understand that patients will want to know whether they can afford Mummy Makeover surgery before seeing Dr Milovic, and by giving an estimated cost range, from lower end to upper end, patients can determine when they should see Dr Milovic for their first appointment.  This isn't necessarily the same as giving a ballpark figure, however, even an estimated range can be subject to change too.  We make this clear when patients contact our office to ask about surgery costs.
Want to know more?
Feel free to contact our office if you have any questions related to costs, by calling our Melbourne office  (03) 9819 3786  or our Canberra office (02) 6260 4882  You can also complete the form below.