How Soon After Birth Can I Get A Mummy Makeover?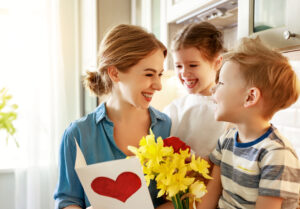 Many mums start yearning to get back to their pre-baby figure, or perhaps have a figure they've never had, as soon as their child is born; however, Dr Vlad Milovic recommends that mums remain patient and allow their bodies to heal and adjust before undergoing a mummy makeover. While a mummy makeover can be an effective way to correct many of the physical changes that you've experienced as a result of pregnancy and childbirth, the timing of these procedures is crucial to achieving an optimal result. Dr Milovic offers a few guidelines that can help you understand the most suitable time for mummy makeover surgery:
Wait until you are at your pre-pregnancy weight or a stable goal weight. Significant weight fluctuations following surgery could potentially affect the quality of your results.
Evaluate your lifestyle—are you able to take the time you need to heal after surgery? Do you have adequate childcare assistance for your recovery? Taking care of very young children can be challenging after surgery, and for this reason many women choose to wait until their kids are a bit older before going through with a mummy makeover.
Allow postpartum swelling to dissipate and your tissue, skin, and musculature to fully heal. It's also important to let your hormones re-balance. This process can take at least 6 to 12 months and can be extended if a cesarean section or other surgical procedures were performed during the birth.
You should finish breastfeeding (at least 3 to 6 months) before Dr Milovic evaluates your breasts so that he can get a realistic sense of their shape, size, and position. This allows him to develop a surgical breast lift plan that can deliver an optimal outcome.
Are you finished having children? Dr Milovic recommends waiting until your family is complete to undergo a mummy makeover, as another pregnancy can potentially compromise the quality of your results and may result in secondary surgery, at an additional cost.
If you are interested in a mummy makeover and want to learn more about the procedures involved, we welcome you to schedule a consultation with Dr Milovic at any point after childbirth. He can give you more information, discuss your concerns and goals, and provide you with an ideal timeline for planning and scheduling your procedure(s).