My Breast Augmentation : A Real Mum's Story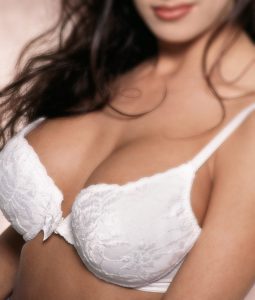 Having a breast augmentation procedure, like all surgery, is a life changing experience.  The experience is unique for each woman and you should consider the benefits and potential risks in mind before having your breast implants.  Patient stories and journals are one way you can find out more, along with your in person consultations with your Plastic Surgeon and general research.
Sarah's* Story
Sarah*  (not her real name) is a 34 year old woman, a mum of two, who works in PR & Communications. She wanted to share her journey with us as she contemplated, researched and then had breast augmentation surgery with Dr Vlad Milovic.
Q: Why did you consider having breast augmentation surgery?
Sarah: "I have always felt very self conscious about having very small breasts (less than A cup) and I feel I have spent my life buying padded bras to look like I have a feminine shape.  In the back of my mind I have always been fascinated with the possibility of surgery but ruled it out based on health risks and being perceived by others as being too vain."
"In the past twelve months I have left an abusive marriage and am raising two young children alone.  In reflecting on my life choices I realized (sic) that I had perhaps 'settled' with the wrong man because I didn't have confidence that I was attractive and womanly enough to have more options."
"I ultimately chose to have surgery to increase my self esteem and to be able to better fit into all the clothes that I own.  I wanted to feel like a 'real' woman.  I wanted to do this while I was still young to enjoy the benefits of the new look."
Q: How did you go on to choose Dr Milovic for this procedure?
Sarah: "Two GPs recommended Dr Vlad to me for mole removal based on his experience and reputation for not up-selling other cosmetic procedures other than the original request.  Having had several consultations with Dr Vlad about my face, I took the opportunity to ask about breast surgery.  The fact that he pointed me in the direction of medical information about risks, he suggested a new breast size based on my exact proportions that (sic) he asked that I get my mother's support on board before I made a decision, built my trust."
"The process of considering the surgery, and getting my mother's support, took about five months so I was 100% confident when making the decision to proceed."
Please add any further comments about your feelings, thoughts and decisions before surgery.
Sarah: "Before I made my decision 100%, I had a very long list of questions about risks, after care, what would happen in the future and about the actual implants.  When it came time to discuss them with Dr Vlad, he actually gave me so much information that I barely needed to ask questions as he had anticipate my concerns."
Q: On the day of your breast augmentation procedure, what did you do to prepare, how did you feel up to the time of your surgery?
Sarah: "Before surgery,  I had researched what I may or may not be physically capable of doing, so organized (sic) my mother to stay with me for two weeks.  I arranged to take one week off work as I didn't have much sick leave.  I had heard that I wouldn't be able to drive or lift so I arranged for my children to spend some time with other family members."
"I had heard that you can't lift your arms so remembered to pack a button front shirt to leave the hospital in."
Note:  generally, patients are advised not to lift their arms above their heads for up to 6 weeks after surgery.
"On the day of the surgery I didn't feel worried, just elated that I was going to have surgery that I thought would have a profound impact on the way that I perceive myself.  I wore a T-shirt to hospital without a bra, revealing to the world that I was actually very flat chested (rather than the usual padded kind).  It felt good to know that at 34, I was about to 'hit puberty' and have breasts."
About the Anaesthesia:  "I was a bit concerned as I hadn't heard from the Anaesthetist and met him when he was prepping me for theatre.  Dr Greg had a reassuring manner and I was so glad that putting the cannula in my arm was successful first go, unlike other situations I have had. "
"By chatting to the Anaesthetist, and his assistant, I felt reassured that there would be five people in the operating theatre helping to ensure that I was in the best possible care."
note:  whilst each Anaesthetist has their own protocol for pre-surgery consultation,  this Anaesthetist met with Sarah*as an in person consultation before surgery as the locum Anaesthetist.
Q:After your breast augmentation surgery, how did you feel?   Would you do it again, given the second chance? Has it made a difference in your life, and the way you live it?
Sarah: "Immediately after surgery, I just couldn't stop looking down the front of my hospital gown and looking at my new breasts, marvelling that they were there and the surgery had gone so well."
"Evidently the pain and nausea were there, but by day 10 I am driving, although it does hurt when needing to turn, and this morning I was able to lift my arms up high enough to brush my hair for the first time since the surgery."
"I hadn't realized (sic) how dependent I would be on my mum, even having to ask her to wash my hair as it hurts to lift my arms.  With young children (aged 2 and 4) I have really needed her help with bathing them, getting meals ready etc.  It worked well that I also had minor facial surgery at the same time so that the kids could visually understand that 'mummy is sore' rather than actually pointing out about the augmentation."
"Although I didn't tell my work colleagues of my surgery, I did tell family and friends.  That was a wise decision as they have all been very supportive and interested (and are now considering procedures themselves!)  Actually I think they can see that I am really happy."
"Since having the surgery, I have had an exciting time buying swimmers for the first time where I have filled the tankini top (I am now a C cup).  It has been amazing to feel that I am an 'average' woman.  My self confidence has soared and I would now not be embarrassed if anyone saw me naked!"
"Making the decision to have the surgery ranks in my top five ever life decisions – up there with having children and going to University."
"This will change the quality of my life as I now feel that [I] look more 'normal' (and in fact, look fabulous) and I will not be ashamed that I don't look womanly."
"I would definitely choose to have the surgery, and Dr Vlad again.   He built my trust with his manner and he worked 'magic' on how I look."
Closing notes: Sarah's* original printed journal entries also available in our rooms.  Please note that as with all surgery, individual results and experiences may vary.  You're one of a kind after all!