Frequently Asked Questions about Mummy Makeovers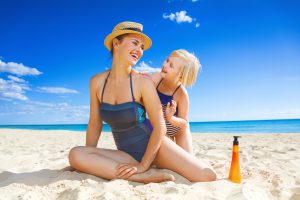 Many women express disappointment with the slow progress they make after childbirth back towards their pre-pregnancy body. Even with a disciplined diet and exercise regime, many new mothers never achieve the results they are looking for.
To help women take back control of their bodies, Dr Vlad Milovic offers a mummy makeover procedure at his surgeries, helping mothers address the specific issues they have with their bodies. To help you make a more informed decision about your health, we have prepared this short article as a starting point for discussion with your plastic and cosmetic surgeon. Read on to learn more.
Is a mummy makeover one procedure?
No, a mummy makeover is a series of procedures chosen by both the patient in consultation with the surgeon. Each woman's body and each pregnancy is unique, so what may go into a mummy makeover for one patient may not go into another's. Common procedures included as part of a mummy makeover include tummy tucks with or without liposuction, breast lifts and augmentation to restore the shape and size of the pre-pregnancy breast, labioplasty and vagina wall tightening to compensate for the effects of a natural childbirth and facial procedures including dermal fillers and anti-wrinkle injections. Your own perception of your body and how it has adapted after childbirth will determine which procedures are most appropriate for you. Dr Vlad is more than happy to consult with you on this.
When should I have a mummy makeover?
Childbirth not only significantly changes a woman's lifestyle but can also significantly change her body. Because of this, it is important that you give your body time to heal and recuperate after birth and through the early months and years of your child's life before you consider a mummy makeover. Once you've returned to your pre-pregnancy weight or have lost as much as you can with diet and exercise, we encourage you to book a consultation with the team at Dr Vlad's office to find out when you can schedule a mummy makeover.
What post-operative recovery period can I expect?
As a mummy makeover is a highly customisable procedure – and due to the uniqueness of every body – recovery times will vary widely. Dr Milovic will provide you with an aftercare treatment plan that will help you minimise your recovery time.
You can read more about mummy makeovers on Dr Milovic's website, as well as review a sample of his before and after results (wider selection available for review at your consultation in the privacy of our clinic).
For more information on the mummy makeover or to discover how our surgery can help you, contact Dr Vlad Milovic today by calling (03) 9819 3786 (Melbourne clinic) or (02) 6260 4882 (Canberra clinic).
You can also send us an email and we will get back to you today or next business day.