What can I expect after Breast Reduction surgery?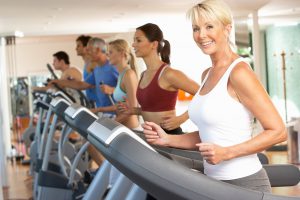 This article will take you through the most common stages of having breast reduction surgery.
While there might be other stages in your recovery (eg if have complications), we will discuss the most common scenario, using Dr Milovic's real patient example.
Due to the popularity of this question, we will do case example series examining the progress of 3 common age groups after breast reduction surgery :
16-25 (post puberty)
25 -45 (post children)
45 + years
But first…
Why are you thinking about breast reduction surgery?
If you are thinking about having breast reduction surgery, you may fall into one or any combination of the following types of patients:
you want smaller breasts after having children
your breasts are larger in proportion to your body shape
you have always had large breasts since puberty, regardless of whether you had children
you are post menopausal and have large breasts
your breasts are causing you physical pain (in shoulders, neck and/or back)
your breasts are causing you emotional pain or embarrassment
you are a mid to late teen who has had substantial breast growth after puberty onset
you want to change your gender or live a transgender lifestyle
Before Surgery
You will no doubt be in one or more of the categories above, and have been thinking for a few years about having a breast reduction.  In doing your research, you may have been imagining what life will be like without large heavy breasts, and seen a few before and after photos of breast reduction cases.
Researching a qualified Plastic Surgeon is an important part of your breast reduction surgery success, but also recovery management.  You can read about Dr Vlad Milovic's many years of trusted experience and internationally recognised qualifications here.
Real case example : 58 year old post menopausal female patient
Women who ask for a breast reduction after menopause usually have significant symptoms related to excess breast weight.  Deep bra strap grooves can cause pressure on the shoulders, including numbness down the arms, pain in the neck including pinched nerves and other related problems.  A rash or chronic irritation under the breast often develops because of skin to skin rubbing or shafing.
Often Dr Milovic's patients, in this category, will complain that they have had large breasts for years and admit to being tired of the weight and physical problems.  They don't think that their breasts are "sexy" or attractive but are mostly looking to have enough breast tissue removed to ease their discomfort.  Other women actually do want to also improve the attractiveness of the breast, but it isn't their primary concern.
The patient (below) presented at Dr Milovic's office with large, pendulous breasts which were a constant source of discomfort.  She had delayed having a reduction for many years, and Dr Milovic offered her a modified Le Jour vertical breast reduction ("lollypop") to minimise the scars.
After Surgery – 6 Week mark
At this early stage,  the breast shape, size and incision lines (scars) will be settling, but won't be at the stage where you want them to be (ie final look).    There will still be redness, swelling, tenderness, soreness and/ or numb areas and one side might be bigger than the other (lop sided).  This is normal.
is very important to be patient throughout all your healing and recovery stages.  Your breasts may still look asymmetrical, and often one side will settle first before the other.  This is normal.  But you're not there yet!
If you have any concerns, at any stage, you should stay in touch with your operating surgeon's office and trust that he/she will know when and how to guide you through your recovery.  This will often mean asking you to be patient and not make any conclusions about your final breast appearance.
If there needs to be a revision (in a small number of instances), your Plastic Surgeon will usually make this decision together with you between the 6-12 month mark, in order to give your breasts plenty of time to settle.  The last thing you need is to have a revision earlier on and then your breasts finally settle, only for them to be lop sided because of the revision surgery.
To summarise, the key during your recovery phases is : patience, patience, patience!
After Surgery – 6 months
This patient is shown at 6 months after her breast reduction surgery with a very acceptable breast size and excellent retention of shape and upper pole fullness.  She is pleased with the outcome, has experienced relief of her physical symptoms and importantly, her self confidence has dramatically improved.
At the 6 month mark, your breasts will have settled into near final shape (but give yourself up to 12 months), and you should start to feel (and see) the difference after your breast reduction surgery.  Scars will still take 12-18 months to become silvery, less obvious lines.  You may notice that the vertical scars settle quicker than the peri-areolar scars.
Contact Dr Milovic today
If you want to know more about how a breast reduction can help you change your life, or if you want to make an appointment to speak to Dr Milovic, please call us on either 03 9819 3786 (Melbourne) or 02 6260 4882 (Canberra) today.  You can also complete our contact form below, and we will be back in touch with you soon.