Can Blepharoplasty Get Rid of Tired Eyes?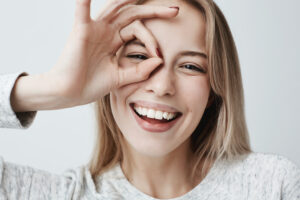 Cosmetic eyelid surgery, which is also referred to as blepharoplasty, is a plastic surgery procedure designed to restore a more youthful, revitalized look to the upper and/or lower eyelids. Heavy upper eyelids and bags beneath the eyes can create a tired, sad, or even angry appearance, and are common signs of facial ageing that can easily be addressed with a customised blepharoplasty. During eyelid surgery, Dr Vlad Milovic—our experienced and highly trained specialist plastic surgeon—can precisely remove excess skin and fat deposits to smooth and recontour the eyes for a natural-looking outcome. Both female and male patients can benefit from eyelid surgery, and following the procedure and recovery individuals are often pleased to note the following improvements:
Fewer lines and creases around the eyes
Restored upper eyelid contour
Reduced puffiness and heaviness around the eyes
Smoother, tighter skin beneath the eyes
Improved vision (if eyelid ptosis was obscuring the field of vision)
A more youthful, energetic appearance
To accomplish blepharoplasty, Dr Milovic makes inconspicuous incisions along the lower lash line or within the upper eyelid crease. Through these incisions he is able to access and sculpt underlying fat and tighten musculature, as well as remove redundant skin. For the majority of patients, this procedure results in minimal, if any, visible scarring. Best of all, Dr Milovic has refined his approach and techniques to deliver such natural-looking results that most patients' friends and family members are unaware they've undergone surgery. Typically Dr Milovic's eyelid surgery patients hear that they look happier, more energized, or well rested from individuals in their social circle.
Are you considering eyelid surgery? Contact our office to schedule a consultation with Dr Milovic.