Otoplasty or ear pinning surgery is generally performed to pin back and reduce the size of large and/or protruding ears that can cause embarrassment for children and adults alike.
Paediatric Otoplasty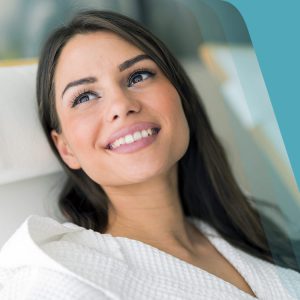 The surgery may be performed on children as young as five or six when the ears are almost fully formed. Parents may consider an otoplasty procedure when a child is subjected to schoolyard teasing, which can potentially impact negatively on the child's self-esteem. Dr Vlad Milovic will discuss with you the surgery, your expectations and goals, attached costs, and possible risks, prior to any surgery being performed. View examples of our successful procedures in our Otoplasty Photo Gallery.
Start a conversation about your circumstances with the team at our Melbourne and Canberra clinics to determine whether otoplasty is suitable for you or your child. We've helped patients from Hawthorn to Curtin achieve the results they want, so discuss your needs with us today to learn more.
Frequently Asked Questions
Is it right for me?
Otoplasty will benefit patients who have large and/or protruding ears. Otoplasty surgery reshapes part of the cartilage in the ears, allowing them to lie closer to the side of the head. For the most part, the operation is done on children between the ages of four and fourteen. This is because a child's ear cartilage is soft and easy to mould. In teenagers and adults, the firmer cartilage of fully formed ears does not allow the same degree of moulding; however, ear surgery can still be effective in teenagers and adults.
Otoplasty is a very personal decision and you should have realistic goals and expectations before undergoing surgery. If you are unhappy with your ear(s) for aesthetic reasons and you are considering surgery, Dr Vlad will examine your ears (or your child's ears) during your initial consultation and discuss how otoplasty can achieve your goals and expectations.
Will I need anaesthesia?
Otoplasty is generally done as a day procedure under general anaesthesia.
Modern anaesthesia is safe and effective, but it does have some risks. Ask Dr Vlad and your Anaesthetist for more information. You can be assured that Dr Vlad will engage the services of a qualified Anaesthetist who is a Fellow of the Royal Australian and NZ College of Anaesthetists (ANZCA) to perform your sedation or general anaesthesia.
Dr Vlad and/or your anaesthetist will ask you about all the medications you are taking or have taken, and any allergies you may have. Please make sure you have an up-to-date list before the surgery.
Will I have scarring?
As a highly qualified Plastic and Cosmetic surgeon, Dr Vlad will choose the incision option that will minimise scarring. Otoplasty incisions work well with the natural contours at the back of the ears and they should be become barely noticeable in a short time.
Where will the surgery take place?
Depending upon your general health and the extent of the procedure, Otoplasty surgery is typically performed as a day procedure or alternatively with an overnight hospital stay. Dr Vlad will only perform your Otoplasty surgery in safe, accredited operating facilities. 
What is the recovery period after Otoplasty?
The recovery period for otoplasty will vary from patient to patient and you could return to work within seven to ten days. Usually Dr Vlad will recommend sleeping with a head band that protects the ears for at least six to eight weeks post-surgery. Light exercise may be resumed within four to five weeks but strenuous exercise should be avoided for at least six to eight weeks. You will be given post-surgery instructions to follow and if you have any questions, please speak to Dr Vlad and/or his Practice Nurse.
What are the costs?
Cost is always a consideration in elective surgery, but it should not be the only consideration. You have the right to be informed about the costs you can expect, before you have your surgery – this is called 'informed financial consent'.
Costs associated with the procedure may include:
Dr Vlad's surgical  fee
Accredited hospital or surgical facility costs
Anaesthesia fees
Prescriptions for medication
Post-surgery garments
Medical tests
After your initial consultation with Dr Vlad, you will receive a written estimate of fees and an information pack to read before your second pre-surgery appointment. The second appointment is free of charge. Once you book your surgery, you will also see our staff who will take your pre-operative photos.
As Dr Milovic personalises each procedure for each patient, we are unable to provide you with a price estimate or "ball park" price range without first meeting Dr Milovic at an initial consultation and after he considers you to be a good surgical candidate.
Please note: Your satisfaction involves more than a fee. When choosing a surgeon for cosmetic facial surgery, remember that factors such as the surgeon's training, qualifications, experience, and your comfort with him/her are just as important as the final cost of the surgery