About Dr Milovic's Medical Grade Skincare
Dr Vlad Milovic practised as a Plastic Surgeon in Europe where skincare is a vital part of the daily grooming routine. After moving to Australia some years ago, Dr Milovic has seen first-hand the damage that our harsh climate can do to Aussie skin. That's why Dr Milovic's private label medical skincare is formulated in Australia and backed by sound scientific principles. As a trusted Plastic Surgeon, Dr Milovic believes in real results and his skincare also has to deliver.
Dr Milovic believes in preventative, anti-ageing skincare which has proven ingredients to clear, clarify, and bring back a youthful glow to delicate facial skin.
Philosophy
Dr Milovic's Medical Skincare range is created with the most potent, effective, and highest form of medical grade ingredients, providing your skin with optimal results in anti-ageing, age preventative, resilience, and hydration.
Formulated and developed in Australia, Dr Milovic's range of medical grade skincare is designed to treat inflammatory skin conditions which are chronically seen in this country. As an animal lover, Dr Milovic's skincare range is not tested on animals.
Effectively treat:
Hyperpigmentation
Dull skin tone
Premature ageing
Dehydrated skin
Dry and mature aged skin
Rosacea
Acne
Atopic skin conditions, such as, eczema, dermatitis and psoriasis
Pre- and post-operative skin, enhancing facial treatment and procedure results
Why Dr Milovic's skincare is the best solution for your skin
By making physiological changes within a cell, we can reverse the damage brought on by all external factors.
We want to reduce the application of inflammatory substances, which can in turn reduce symptoms associated with inflammatory skin disorders.
The formulations are considered "age reversing", corrective skincare because they allow the skin to exfoliate naturally, focusing on delivery of the active ingredients into the dermal layer where the majority of skin problems start.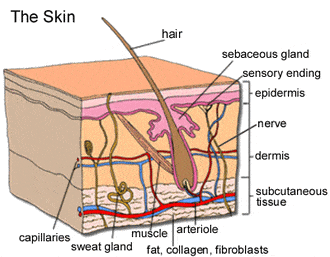 Dr Milovic's medical skincare range achieves remarkable results by addressing every aspect of skin damage through:
Increasing collagen and elastin production
Remodeling scar tissue
Increasing the skin's nutrition and growth factors
Actively repairing DNA damage
All water used in our formulations is harmonised.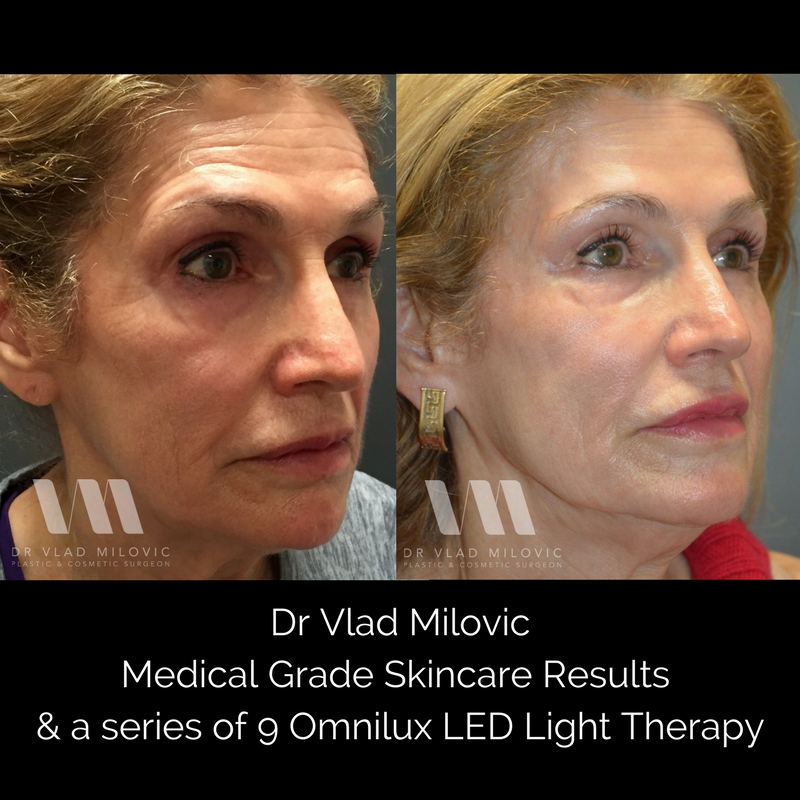 Black Label Collection
We recommend that you start using our Black Label collection for your daily essentials.
Cleanser
A luxurious gentle exfoliating gel cleanser that effectively removes dirt, makeup, and environmental toxins without stripping the skin of its natural protective lipid barrier. Free from SLS (Sodium Lauryl Sulphate) our cleanser uses soothing natural kiwi and kumquat derivatives to purify the skin. The end result is refreshed, hydrated, and radiant skin.
Vitamin A Level 1 Serum
Vitamin A Level 1  Serum is designed for sensitive skin types who want a dramatic restoration of the skin rejuvenation process. This potent combination of Retinaldehyde 0.5% , Vitamin B3, hyaluronic acid, and peptides is essential for all skin types to rectify premature ageing and t prolong the skins ageing process. Vitamin A Level 1 serum is the most gentle of our Vitamin A serums. This formula addresses skin immunity to allow for healing and repair. It works like a prescription Vitamin A, but without the side effects. Because it is never found in the bloodstream, you can safely use our Vitamin A serum during pregnancy and it also doesn't cause photosensitivity. Vitamin A stimulates collagen and elastin production, remodels scarring, and restores the epidermal barrier. It also provides potent calming agents that significantly reduce inflammation in the skin. This is a first stage anti-ageing treatment with Retinaldehyde.
Vitamin B Serum
A firm favourite in our office! Potent immune protection, anti-inflammatory, inhibits pigmentation, balances moisture, and repairs epidermal barrier. Radiance is restored immediately with a plumping effect.
Antioxidant Serum
A delicious cranberry enzyme, skin smoothing, peptide-firming antioxidant mask that gives you a gentle and natural way to exfoliate the skin. Each application provides your skin with a healthy glow, leaving your skin firm, smooth, and beautiful! We recommend leaving the mask on over night to create a fresh, dewy hydrated glow. Perfect skin prep for any event!
Day Cream SPF 15+
This semi-matte finish moisturizer is perfect for all skin types. Day Cream SPF 15+ protects, calms, and hydrates the skin. This wonder-product is both your daily hydrator and sunscreen. Day Cream SPF15+ supplies the skin with vital natural moisture factors of hyaluronic acid, amino peptides, and natural antioxidants. Zinc oxide creates a physical barrier to UV rays.
Platinum Collection
Vitamin A Level 2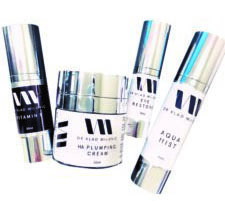 This potent formulation of Retinaldehyde 1% remodels, protects and restores  youthful, smooth, and refined skin. Vitamin A level 2 contains double the strength of Vitamin A than Level 1 Serum, and has the unique ability to increase the amount of skin food, boost collagen and elastin production, remodel scarring, and restore the epidermal barrier. The serum also provides a high source of antioxidants, hyaluronic acid, and Vitamin B3 to fight off free-radical damage, as well as smooth and hydrate the skin… Good bye fine lines!!
Reversal 22
An innovative and instant skin plumping serum that soothes, protects, and nourishes the skin. This wonder-serum is anti-fungal, anti-inflammatory ,and anti-bacterial. It also creates a protective silky barrier to prevent surface dehydration. Reversal 22 also contains two forms of hyaluronic acid, Vitamin E, jojoba, and macadamia oil
Vitamin C Serum
A potent form of Vitamin C creates the most effective way to repair DNA damage and rebuild collagen in the skin. Dr Milovic's Vitamin C Serum will assist with pigment control and normalisation, along with improving the skin's health. This serum is perfect for a dull and sluggish appearance.
HA Plumping Cream
A soothing, antibacterial and hydrating moisturiser. HA Plumping cream contains hyaluronic acid, honey, royal jelly, and two forms of essential lipids to provide the skin with superior hydration, create optimal moisture levels,  provide an instant plump, and create glowing skin.
DNA Restore
A potent formula that targets four key conditions of ageing skin:
DNA support
Anti-ageing/Anti-wrinkle
Brightening
Antioxidants
The key actives to offer this type of restoration are:
Stem cell plant extract
Peptides – Matrixyl & fiflow BTX
Vitamin C
Kombuchka
Resveratrol
Youth Essence
A perfect blend vegan DMAE and MSM to restructure the skins thinning dermal layer. Youth Essence dramatically firms, tightens, and plumps the skin by infusing essential proteins. It also creates cellular stabilisation while diminishing fine lines and brown age spots. Youth Essence also contains:
Coconut
Avocado
Aloe
White willow extract
Eye Restore
The ultimate eye cream. Eye restore contains highly active antioxidants, liquid crystals, rice extract, and silk extract. This potent formulation restores eye area volume and smooths wrinkles around the eye area. It can also be used around the lip area for fine lines and loss of volume.
Eye Repair
A corrective iridescent eye gel that contains collagen stimulating peptides, plant protein extract, and Vitamin E. Eye Repair promotes skin brightening and is suitable for treating pre-mature ageing around the eyes and dark circles. It contains pearl extract to create instant illumination around the eye area.
Essentials Travel Pack
A generous sized skin essentials kit, perfect to take traveling or to trial the range. The essentials travel pack contains:
Cleanser
Antioxidant mask
Vitamin A Level 1 0.5%
Vitamin B
Day Cream SPF 15+
Body Essentials
Body Buff – Pomegranate & AHA Resurfacing Serum
Exfoliates and calms your skin, clearing blocked pores and dead skin cells to reveal healthy new skin. Accelerate cellular renewal with lactic acid and potent peptides. Reduce pigment, hydrate, and nourish your body. Great for preventing ingrown hairs and drawing them out as well.
Key active ingredients include – Niacinamide (Vitamin B3), antioxidant Punica Granatum (pomegranate), Lactic Acid, Glycolic Acid, and Salicylic Acid.
Body Firm – Body Hydration Serum
An intense hydrating body serum that soothes, nourishes, and protects the skin. Body Firm contains:
Vitamin A
Vitamin B
Vitamin C
Essential lipids
Rose hip oil
Jojoba oil
Evening primrose oil
Sweet almond oil
Natural Mineral Makeup
Dr Milovic's specially formulated mineral makeup is hydrating, soothing, and protects the skin from UV damage. It mimics your own skin's tone and creates a luminous, dewy complexion.
Sheer Glow
The antioxidant enriched sheer tint mimics virtual skin, giving your face a youthful dewy glow, and no-make up look. The skin is provided with compounds which help to protect against free-radical damage, inhibiting sun damage and photo-ageing. Antioxidants protect the epidermis and dermis by encouraging skin cell regeneration, aiding tissue repair, healing wounds, and encouraging circulation to healing skin. So, SHEER GLOW is perfect to use after any facial treatment or procedure.
With green tea extract, Vitamins A, B, C, & E, as well as antioxidant enriched hydrators—such as pumpkin oils, rose hip, pomegranate, Kakadu plum, and blackcurrant oils—SHEER GLOW has exceptional medicinal properties and goes well beyond being just a mineral foundation!
Age Defy Luminous Mineral Powder SPF 20+
A soft, dewy, and hydrating mineral powder that's suitable for all ages and skin types. Age Defy contains a physical sunblock that is semi-water resistant and oil-free. This mineral can be applied post-peel and post-surgery procedures.
Aqua Mist
Hyaluronic revival spritz is suitable for all skin types. It instantly calms, red, dehydrated, and heated skin. Aqua Mist is suitable to use on its own, post mineral makeup application, and through out the day as a hydration boost for the skin. Aqua Mist contains:
Deuterium Oxide (D20) heavy water molecular weighted molecule to deliver moisture deep into the skin
Hyaluronic acid to instantly plump and moisturise
D-Beta (cane sugar extract) to strengthen the skins immunity
Borago Officinalis seed oil, a high concentration of GLA and Omega 6 essential fatty acid