Anti-wrinkle injection procedures offer a subtle solution to keep your face looking younger. As you age, the skin loses its ability to produce the collagen required to keep your skin supple and youthful. Anti-wrinkle injections act as a muscle-relaxer that effectively treats worry lines, crow's feet, and frown lines.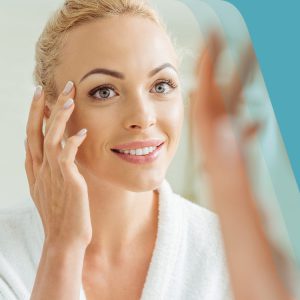 Dr Vlad Milovic—our skilled plastic and cosmetic surgeon—administers anti-wrinkle injections at his Melbourne practice. As Dr Milovic's patient, you will be entitled to an ongoing VIP discount on continuous anti-wrinkle injection treatments.
Packages are also available if you wish to book ahead and secure ongoing anti-wrinkle injection appointments to maintain your refreshed and rejuvenated look.
Frequently Asked Questions
How do Anti-wrinkle injections work?
The anti-wrinkle injection provides a block that halts excessive muscle contraction and therefore slows down the appearance of worry lines, crow's feet, and frown lines. Although the anti-wrinkle injection cannot get rid of deep wrinkles, it can prevent them from becoming more pronounced. Most patients react extremely favourably to the treatment. Dr Milovic will discuss the risks and complications during your consultation before the procedure.
What is the recovery time?
You can return to normal activities immediately following treatment, however, there are some precautions to take within the first 24 hours afterwards, including avoiding massages, facials and other beauty treatments and certain exercise, and you will be provided with post-treatment instructions.
How long does the treatment last?
The effects normally last between three to six months.
Please note: anti-wrinkle injections are prescribed drugs, which means that it must be prescribed for your use by a qualified medical practitioner. A medical practitioner must either administer your injections or be present on site where a trained and qualified nurse administers the injections. Be sure to ask where you are not sure.