As we get older, our bodies start to produce less collagen and store more fat—this is what eventually leads to wrinkles, sagging, cellulite and other signs of aging.
Offered by our specialist plastic surgeon—Dr Vlad Milovic—Venus Legacy™ uses heat to naturally boost collagen production and shrink fat cells, which tightens sagging skin, smoothens out cellulite, and makes your body look slimmer, sculpted, and more toned.
*AVAILABLE IN MELBOURNE OFFICE ONLY *
Why Venus Legacy™ Is For You
Safe: Venus Legacy™ is approved by the Food and Drug Association (FDA) as a safe and effective technology for medical use, and is also registered with the Therapeutic Goods Association (TGA). At Dr Milovic's practice, we use only clinically proven treatments to produce pleasing aesthetic results.
Proven over time: We have been using Venus machines at our practice since 2013, and we keep using them because we love them – and they produce results!
Quick & Easy: No downtime!  Most patients receive 6-8 treatments per area, with each session lasting around 30 minutes. Treatments are done once a week.
What Can I Expect?
As we are a certified provider of the Venus Legacy™ treatments, you can book in for a free consultation to determine a personalised treatment plan for you. Your consultation will only takes 10 mins, PLUS you also receive a 5 minute treatment trial (if you're an ideal candidate),  so that you can feel and experience what the fuss is about before you buy.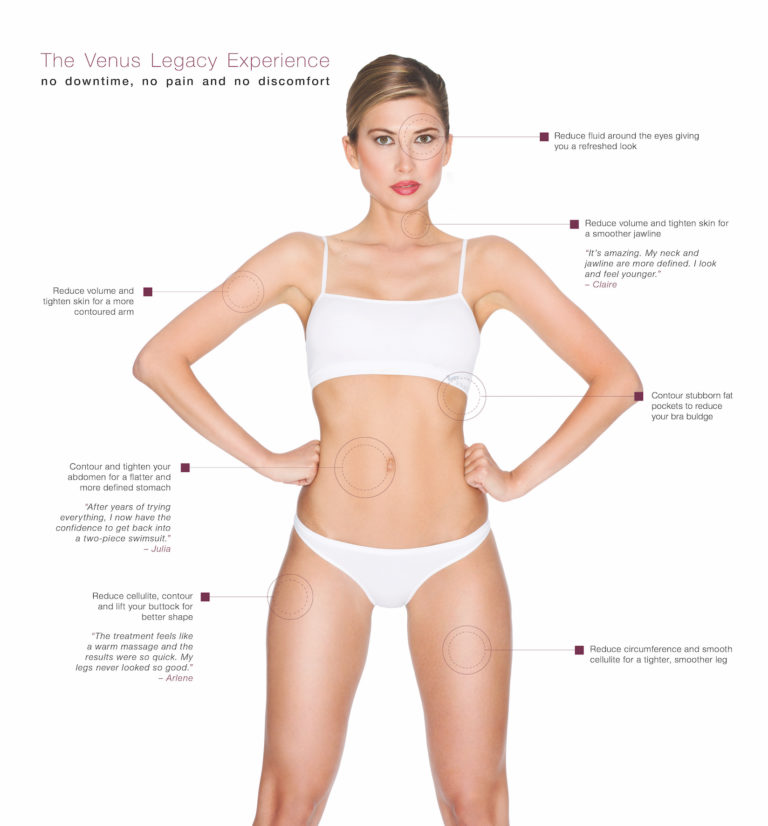 Who Is The Ideal Candidate?
Fat Reduction & Cellulite: Anyone who has excess body fat that they can't get rid of with diet and exercise alone and/or pockets of cellulite, but who doesn't want (or is not a candidate) for surgery now or in the future.
Body Sculpting: Have you been trying to sculpt your body at the gym and just cannot shift stubborn pockets of fat? If the answer is yes, you could be an ideal candidate to refine your body non-surgically with the Venus Legacy™.
Skin Tightening: The ideal candidate may also have skin that's starting to lose elasticity and/or shows early signs of sagging and wrinkles.
Who Shouldn't Get The Treatment?
For safety reasons, you may not be able to get this treatment if you have/are:
Active inflammation and/or infection in the treatment area
Cancer or history of cancer
A degenerative neurologic disease or any other disease around the treatment area that's stimulated by heat (e.g. herpes)
An internal defibrillator/pacemaker
Metal implants (excluding dental) in the treatment area
Uncontrolled thyroid gland disorder
Varicose veins
Pregnant or are undergoing an IVF procedure
Skin-related autoimmune diseases
Silicone implants and/or injections in the area
Frequently Asked Questions
How Long Will It Take?
Each session lasts 15-30 minutes, depending on the area(s) being treated.
How Many Sessions Will I Need To See Results?
Most patients receive 6-8 treatments per area. The exact number will depend on each individual person and the area being treated.
How Often  Should The Treatments Be?
Treatments are done once a week.
Do I Need To Do Anything To Prepare For The Treatment?
Just make sure your skin is clean. Do not apply any lotions, creams, or makeup before your treatment. Remove all jewelry around the area being treated.
How Will I Feel After My Treatment?
You'll likely feel relaxed. The treatment is comfortable and some patients have even fallen asleep. The area may feel warm to the touch, but other than that, you'll feel perfectly normal.
How Long Will The Results Last And Are They Permanent?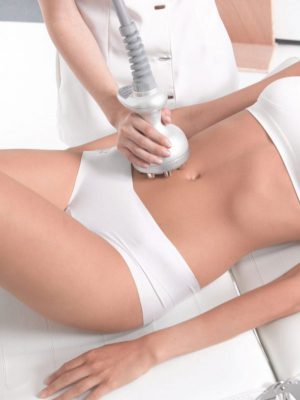 The treatments are cumulative. After your final treatment, your results will continue to improve for up to 3-4 months. After that, your face and body continue to age, so maintenance is recommended once a month or every 3-4 months, depending on the person.
Is There Really No Downtime?
Absolutely no downtime. The treatment area may look a little flushed and warm to the touch, but this will go away within 1-2 hours. You can return to your daily schedule immediately after your treatment.
Do I Need To Do Anything After My Treatment?
No, you do not need to do anything after your treatment.
Can I Put On Makeup Or Lotion Right After A Treatment On My Face?
Yes, you can apply makeup and/or lotion immediately after your treatment.
Venus Legacy™ radio Frequency With Varipulse™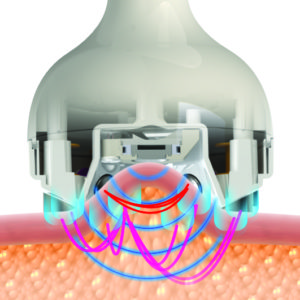 Radio frequency causes a thermal reaction in the tissue, which stimulates the body's natural healing response this process works to break down the volume of fat cells in the treatment area, which helps give a slimmer, more contoured shape
Combing Multi-Polar Radio Frequency with VariPulse™ – an adjustable pulsed suction feature that gently pulls the skin upward allows the radio frequency energy to travel deeper into the skin triggering cellulite reduction, body contouring, and stimulation of healthy circulation.
– Contour, tighten, diminish lines, and reduce sagging
– Break down fat cells and smooth cellulite