5 Signs You May Be Ready for a Facelift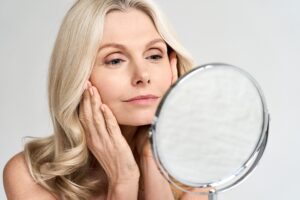 Patients experiencing facial ageing often wonder whether they are ready for facelift surgery. Typically, the case is different for each individual and a consultation with our specialist plastic surgeon in Melbourne—Dr Vlad Milovic—is the best way to find out if a facelift is suitable for rejuvenating the lower face, jawline, and neck regions. When considering your candidacy for facelift surgery, Dr Milovic will perform a comprehensive facial evaluation, examining the quality of your skin, tissue, and musculature as well as the underlying bone structure. He will also ask about your specific areas of concern and any goals you have regarding surgery to ensure that he can meet your expectations and deliver an optimal result.  
If you are thinking about facelift surgery, but are not sure if it is time to meet with a plastic surgeon, Dr Milovic has outlined five signs that may indicate you're ready for surgical intervention:
Jowls: The presence of jowls—drooping inelastic skin along the jawline—is one of the key signs you may be ready for a facelift. The facelift procedure specifically targets this region for improvement.
Sagging Skin: Moderate to severe loss of skin elasticity in the mid and lower regions of the face can create notable sagging that changes the appearance of facial contours and features. During facelift surgery, Dr Milovic lifts, tightens, and repositions the deep tissue and removes excess skin for a smoother, more youthful appearance.
Deep Creases and Wrinkles: When deep creases, folds, and wrinkles have developed around the nose, mouth, and chin, it may be time to consider a facelift. Lifting and smoothing the deep tissue and skin can provide significant improvements to these signs of ageing.
Non-Surgical Treatments Are Losing Effect: If non-surgical wrinkle relaxing injections, dermal fillers, and skin rejuvenation treatments are no longer capable of producing the desired effect, surgical techniques like facelift may be the next step to consider. 
Rapid Progression of Facial Ageing: Have you noticed a rapid progression of your facial ageing? The breakdown of facial skin, connective tissue, and muscular elasticity can speed up significantly at a certain point in the ageing process. If you think you have reached this point, it is important to meet with a plastic surgeon to explore facelift and other surgical rejuvenation techniques to restore a more youthful appearance and slow the progression of ageing.
The timing of surgery in the ageing process and the techniques used during the procedure play a significant role in the final outcomes patients achieve. This makes it important to meet with an experienced facelift surgeon as soon as you are concerned about your appearance. If you choose to see Dr Milovic for a consultation, he can educate you about the condition of your face and inform you about the best approaches for regaining your youthful appearance. If Dr Milovic recommends a facelift, he will develop a highly personalised surgical plan designed to help you look and feel your very best. Dr Milovic's patients also benefit from his "hybrid" facelift technique, which incorporates 24K nanofat grafting to replenish volume depletion together with lifting the face. This advanced technique is world-renowned and represents the current pinnacle of facelift innovation. The use of stem cells captured from the patient's own fat can create volumising without the need for hyaluronic acid fillers and helps the skin look more radiant than it did before.
For more information about facial rejuvenation, please contact our office to schedule your facelift consultation with Dr Milovic.