Frequently asked questions about Rhinoplasty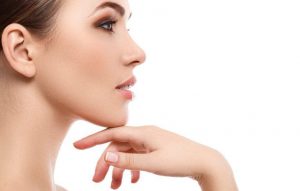 A rhinoplasty is one of the most common plastic surgery procedures performed in Australia. Thousands of people have the procedure done for aesthetic and medical reasons done every year, and it frequently ranks in the top three most performed surgeries in the country. This means there's a wealth of local knowledge available for anyone considering a rhinoplasty.
We see a lot of people coming into our clinics located in Hawthorn Melbourne and Deakin Canberra asking similar questions, so we've taken the time to address a few of the most common enquiries.
Read on to learn more.
Is a rhinoplasty solely for cosmetic purposes?
No, actually! Many people are surprised to learn that in addition to improving the aesthetics of a person's face, a rhinoplasty has medical applications. Not only does the procedure have the potential to change the shape and size of the patient's nose into something they consider more suitable to their face, it can also improve the function of the nose. Many patients with narrow nostrils, disrupted cartilage, bone protrusions or who have suffered from nasal trauma can benefit from a rhinoplasty, helping them to breathe easier and without discomfort for what can be the first time. 
Is there any visible scarring?
External incisions are only made during open technique rhinoplasties. With closed rhinoplasties, all incisions are made inside the nose, meaning that there is zero chance of external scarring. With open rhinoplasties, a small incision is made between the nostrils on the columella. This incision is extremely small and generally takes the form of a small V. Because of its size and placement, it is nearly invisible and heals rapidly, meaning that it will only be apparent to someone else under the closest inspection and only then in certain circumstances. 
Will a rhinoplasty suit my nose?
One of the most frequently asked questions is what range of looks can be created with a rhinoplasty. Not every nose looks the same, and not every culture has the same standard of beauty, so there's no one most beautiful nose that can be created with a rhinoplasty.
Whether a given clinic's rhinoplasty will suit you will depend on the surgeon.  Skilled plastic surgeons will understand the needs of their diverse clientele and be able to tailor their work to their specific needs. Take the time to find a surgeon who is able to sculpt your nose into what you consider attractive – you will be far happier with the end result.
Want to know more about Rhinoplasty?
If you are ready to talk about rhinoplasty or nose job surgery, please contact our Patient Educator Nurse Stacey, at our Melbourne rooms on 03 9819 3786 or contact us.
If you are in Canberra and surrounding areas, please contact our Canberra rooms on 02 6260 4882 or contact us to speak with our Patient Liaison staff, Tran.
You can also visit our Rhinoplasty page for more information and a sample of Dr Milovic's Before and After results.  Full before and after gallery is available for viewing by appointment in either our Melbourne or Canberra rooms.