What's the difference between a cosmetic surgeon and Plastic Surgeon?
This is a common question, and we don't blame patients for feeling confused.  Marketing can gloss over these important details.
This infographic, provided by Sientra (US implant company), shows the years that go into becoming a Plastic Surgeon. By way of comparison in Australia, just replace the words "Board Certified" to Fellowship with the Royal Australasian College of Surgeons, Board of Plastic Surgery.
Dr Milovic completed TWO board qualifications in plastic surgery – one in Europe, and then in Australia. So add a few more years to this chart. This included a 4 year aesthetic surgery Fellowship in Europe with some of the best plastic surgeons in the world, before he even started practising cosmetic surgery in Belgrade.   Plus he's a Reconstructive Microsurgeon…so yep…that's a lot of years (20, to be exact)!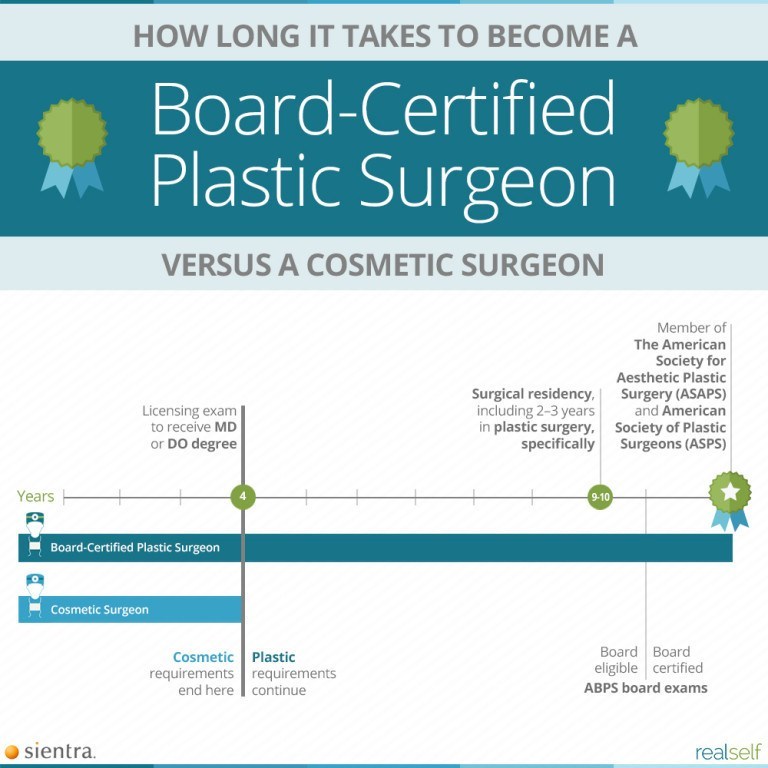 Got a question?  Ask Dr Milovic below.