The Importance of Specialist Plastic Surgeons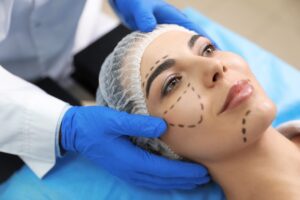 If you're looking for a cosmetic and reconstructive plastic surgeon in Australia, there are many things to consider. Maybe the most important factor is to ensure that your surgeon is a specialist. While a board certification or a specialisation in their name may seem like just another title to some, for patients looking for a trusted professional this additional certification can be everything.
Recently, the Royal Australasian College of Surgeons, the Australian Society of Plastic Surgeons (ASPS), the Australasian Society of Aesthetic Plastic Surgeons (ASAPS), and the Australian Society of Otolaryngology Head and Neck Surgeons addressed concerns about reports of patients receiving plastic surgery from surgeons who are not specialists. In a media release, the various organisations voiced warnings for prospective patients to avoid non-specialist surgeons who have had recent reports of producing adverse effects with their plastic surgery procedures.
Dr Vladimir Milovic believes his patients, prospective patients and his overall plastic surgery community should be reminded of how important it is to make sure your plastic surgeon is a specialist. In Australia, the Royal Australasian College of Surgeons is the only organisation recognised by the government and the Australian Medical Council to train surgeons and provide accreditation.
Generally, having been trained by and certified by the Royal Australasian College of Surgeons, practicing plastic surgeons must often showcase high-end level expertise, clinical judgement, professional intuition, general care with a specific speciality, and the passing of difficult and rigorous verbal and written examinations. Dr Milovic is a Fellow of the Australasian College of Surgeons (FACS) with a specialisation in Plastic Surgery. This allows him to use the term specialist in his title such as "Specialist Plastic Surgeon", "Specialist Plastic & Cosmetic Surgeon" or "Specialist Plastic, Reconstructive & Cosmetic Surgeon."
More importantly, the specialist title means he and other surgeons like him have completed even more rigorous surgical education and extensive training in addition to at least 12 years medical and surgical education, including specialist postgraduate training that typically lasts more than five years.
Whether performing a breast lift, liposuction or rhinoplasty, Dr Milovic believes the risk of surgery that is always apparent can be extremely reduced and complications can be avoided by patients seeking out specialist surgeons, especially ones who are specialised in their field of cosmetic and reconstructive surgery. Non-specialised surgeons will likely not have the same extensive experience on their resume as specialised surgeons, nor will they have the same expert training.
If you want to know more about specialist training among plastic surgeons, contact Dr Milovic today. If you're interested in plastic surgery procedures that may be able to benefit you, please visit the rest of our website or schedule a consultation!